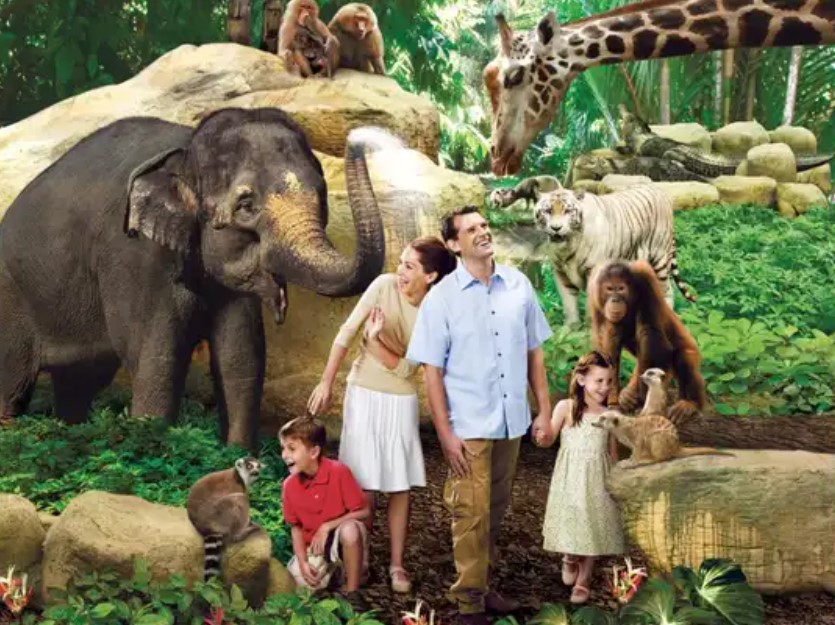 Singapore is known for its modern cities and metropolises. However, that does not mean Singapore does not set aside a place for animal lovers. One spot in Singapore that can be visited by animal lovers is the Singapore Zoo.
singapore/product/singapore-zoo-tickets-8382168721460″Singapore Zoo is designed with a natural rainforest environment and has 11 zones inhabited by a variety of wildlife from around the world. You can get the Singapore Zoo ticket via Traveloka.
Some of the famous ones include the Australasian Zone, Primate Kingdom, Reptile Garden, Tortoise Shell-ter, Great Rift Valley of Ethiopia, Fragile Forest, and others. With an area of about 26 hectares, the 40-year-old Singapore Zoo is inhabited by more than 2,800 specimens from 300 species of mammals, birds, and reptiles.
In addition to being home to 2,800 animals from 300 species—including crocodiles, Asian Tapirs, and white tigers—the zoo has won numerous local and international awards.
This includes a recognition from Forbes Traveler as one of the best zoos in the world, the Asian Attraction Awards for Most Popular Attractions in the Wildlife Park category, and the STB 22nd Tourism Award for Best Leisure Attraction Experience of the Year.
Going around to the zoo is indeed a fun … Read the rest